Il
ministero degli esteri Giapponese
invita i giovani europei a partecipare ad un gruppo di studio, nell'ambito di un tour del Giappone, della durata di dieci giorni, nel mese di
novembre 2010
.
L'obiettivo è: focalizzare l'interesse dei partecipanti su molti aspetti del Giappone quali: la politica, l'economia, la cultura e la società, attraverso un'esperienza diretta; in maniera tale che i partecipanti, ottenuta una comprensione più profonda della nazione, contribuiscano a
rafforzare i legami tra il Giappone e l'Europa
.
Visto che uno dei requisiti fondamentali richiesti è la conoscenza delle lingua inglese, riportiamo il testo del bando nella originale versione inglese.
Study Tour of Japan for European Youth 2010

Bando 2010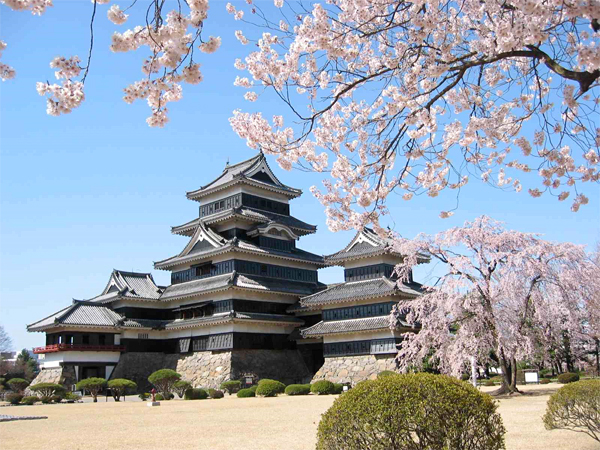 The Ministry of Foreign Affairs of Japan invites young Europeans for a ten-day group study tour of Japan in November 2010.
The objective is, in the short term, to inspire participants' interest on Japan through experiences on many aspects of Japan (i.e. Japanese politics, economy, culture, society). It is hoped that the participants' deeper understanding of Japan gained during this tour will contribute to strengthening future ties between Japan and European countries.
I. GENERAL RULES
Applicants are required to meet the following
CONDITIONS
:
(1) Nationals of the following countries:
Andorra(Application at Japanese Embassy in France), Austria, Belgium, Bulgaria, Czech Republic, Cyprus(at Embassy in Greece), Denmark, Estonia, France, Finland, Germany, Greece, Hungary, Iceland, Ireland,
Italy
, Latvia, Liechtenstein(at Embassy in Switzerland), Lithuania, Luxembourg,
Malta(at Embassy in Italy)
, Monaco(at Embassy in France), the Netherlands, Norway, Poland, Portugal, Romania,
San Marino (at Embassy in Italy)
, Slovakia, Slovenia, Switzerland, Sweden, Spain, the United Kingdom, EU*
* "EU applicants" are limited to officers and trainees of the EU Institutions– European Commission, Council of the EU, European Parliament etc.- with the nationality of the 27 Member States.
Dual nationals of Japan are not entitled to apply.
(2)
Aged 25-35
as of 1st June 2010
(3)
Able to communicate effectively in English
(4) Others:
- Applicants are
not student
.
- Applicants have
never visited Japan before
and have no plan to visit Japan in the near future.
- Applicants are expected to be enthusiastic, sociable and well suited to group activities for the Tour.
- Participants are required to submit a short essay. It is also required to answer to a questionnaire and submit a report after the Tour. The theme of the report is; "The future between Europe and Japan.".
II. FOR ITALIA, MALTA AND SAN MARINO CITIZENS
(1)
APPLICATIONS SHOULD INCLUDE
:
(a) a cover letter in English containing participant's:
full name
sex
date of birth
nationality
present address and telephone numbers (mobile included)
and how he/she came to know of this essay contest
(b) a Curriculum Vitae in English
(c) a short essay (one page in A4-sized paper) in English on:
"What would you do to strengthen the relationship between Japan and your country ( Europe or EU) ".
The submitted documents will not be returned
(2)
DEADLINE
:
Applications are required to be sent by
26th july 2010
(3)
WHERE TO SEND THE APPLICATIONS
:
Applications are required to be sent to the Japanese Embassy/Consulates General in the applicant's country of nationality. (This rule, in principle, applies also to applicants residing in another country.)
Malta and San Marino citizens, Italian citizens living in the regions of the Center and South of Italy (Toscana, Umbria, Marche, Lazio, Abbruzzo, Molise, Puglia, Campania, Basilicata, Calabria, Sicilia, Sardegna) are requested to send their application to the Embassy of Japan in Rome at the following address:
AMBASCIATA DEL GIAPPONE
Via Quintino Sella 60 - ROMA 00187 Tel. 06487991
Italian citizens living in the regions of the North of Italy (Liguria, Lombardia, Piemonte, Trentino Alto Adige, Valle d'Aosta, Friuli Venezia Giulia, Veneto, Emilia Romagna) are requested to send their application to the Consulate General of Japan in Milan at the following address:
CONSOLATO GENERALE DEL GIAPPONE
Via privata C. Mangili 2-4 20121 MILANO Tel. 026241141
"EU applicants" mentioned above are requested to send their applications to the Mission of Japan to the European Union in Brussels.
(4)
SELECTION PROCEDURE
:
Personal interviews in English will be held on the beginning of August
III. OUTLINE OF THE TOUR
(1) Duration (plan)
Group A: from 8th to 18th November 2010
Group B: from 29th November to 9th December 2010
(2) Number of Participants
Up to 37 persons in total
(3) Plan of Study Tour
(a) Experiencing cultural, economic and political aspects of Japan from both traditional and modern perspectives through lectures, visits and hands-on experiences.
(b) Discussions with Japanese youth.
(c) Visits to regional cities in Japan
(d) Stay with a host family.