Il
Far East Film Festival
di Udine, giunto alla sua 21° edizione che si svolgerà dal 26 aprile al 4 maggio 2019, si conferma un punto di riferimento indispensabile per tutti gli appassionati di cinema dell'Estremo Oriente.
Sempre sotto l'egida del
Centro Espressioni Cinematografiche
, e con la guida esperta di
Sabrina Baracetti e Thomas Bertacche,
che nel lontano 1999 erano partiti da una rassegna sul cinema hongkonghese per poi iniziare un'esplorazione a tutto campo nel variegato mondo del cinema asiatico, fino a fondare la
Tucker
, casa di distribuzione e produzione, il festival udinese è arrivato alla ragguardevole cifra di ventuno edizioni e si dimostra una realtà quanto mai viva ed effervescente con uno sguardo rivolto al futuro.
La kermesse si aprirà venerdì 26 aprile con l'anteprima mondiale
Birthday
, film sudcoreano prodotto da
Lee Chang-dong
(
Poetry, Burning
), diretto dalla giovane
Lee Jong-un
e ispirato al tragico naufragio del traghetto Sewol.
Tra il
Teatro Nuovo Giovanni da Udine
e il cinema
Visionario
, verranno proiettati 76 film, di cui 51 si contenderanno il
Gelso d'Oro
, il premio assegnato dal pubblico, votando su una scala di gradimento da 1 a 5 attraverso i tradizionali cartoncini al termine di ogni singola proiezione.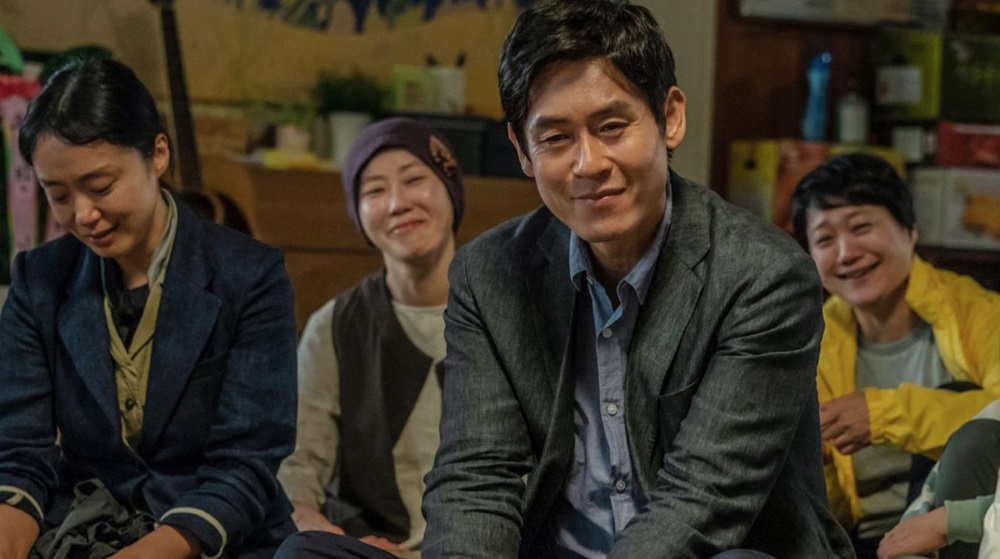 Dodici le nazioni rappresentate, con la parte del leone che spetta a Cina, Giappone, Hong Kong e Corea del Sud, che da sole mettono insieme 37 film in concorso, e più di 100 eventi tematici organizzati nel cuore di Udine. Una
Via della Seta
di cui il
FEFF
, sotto il profilo artistico e culturale, è il maggiore avamposto europeo. Qui il cinema non viene soltanto celebrato – 3 anteprime mondiali, 12 internazionali, 18 europee – ma viene anche declinato al futuro, con i 15 i progetti scelti per
Focus Asia
, il market del Festival, e 10 per
Ties That Bind
, il workshop internazionale Asia/Europa. Oltre 200 i professionisti del settore attesi a Udine, da 36 paesi, e c'è un'importante novità da evidenziare: il
CoProduction Day
, fissato per il 1° maggio. Un grande tavolo di lavoro che radunerà filmmaker e produttori, europei e asiatici, per analizzare e sviluppare l'accordo co-produttivo Italia/Cina del 2018.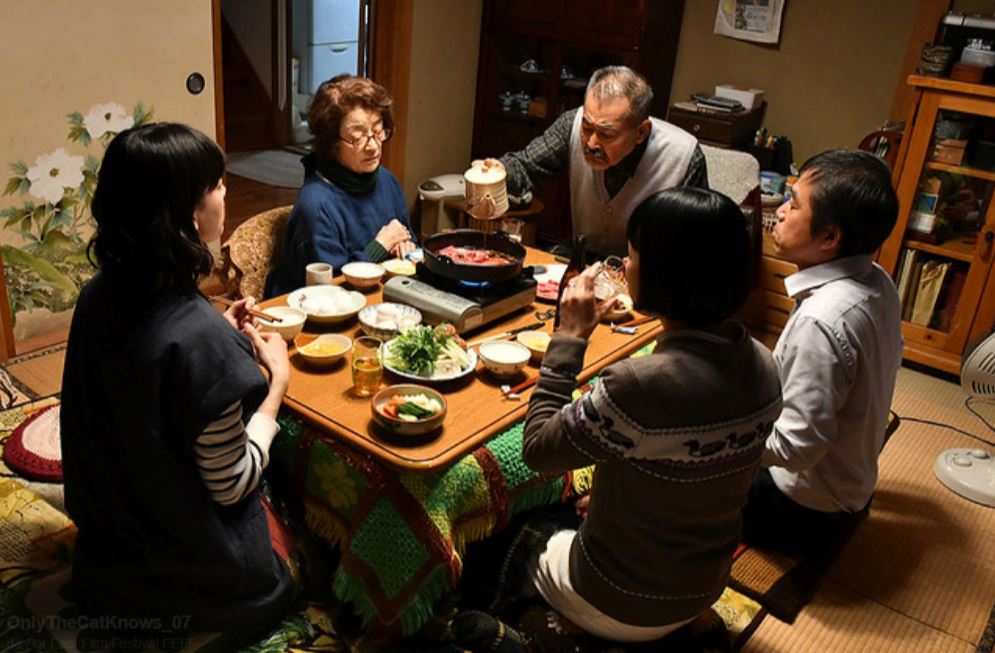 Di nomi noti al pubblico udinese ce ne sono molti, a partire da
Herman Yau
(
A home with a view, Sara
,
Shockwave
),
Pang Ho-cheung
(
Missbehavior, Women who flirt
),
Fruit Chan
(
Three Husbands, Made in Hong Kong
),
Hideki Takeuchi
(
Fly Me to the Saitama, Thermae Romae, Nodame Cantabile
),
Nobuhiro Yamashita
(
Hard-core, Tamako in moratorium
,
Misono Universe
,
Linda Linda linda
),
Sabu
(
Jam
,
Usagi drop
),
Joyce Bernal
(
Miss Granny
),
Chito Roño
(
Signal Rock
) e
Lee Hae-young
(
Believer
).
La consueta retrospettiva è dedicata al cinema sudcoreano, che festeggia i cento anni, e in particolare a quegli autori "dissidenti" che diressero film durante gli anni della dittatura militare. Una rassegna di 8 titoli che spaziano dal 1964 al 1986. Il centenario della produzione coreana viene inoltre omaggiato con tre titoli completamente indipendenti e contemporanei, girati tra il 2017 e il 2018.
Fuori concorso si segnala la nuova sezione intitolata "
The Odd Couples"
, una sorta di gioco cinefilo che mette in sequenza due film, un orientale e uno occidentale, che dialogano nei modi e nei tempi più diversi. In questo spazio si fanno notare due straordinari titoli come
City on Fire
di
Ringo Lam
(omaggiato dal festival a pochi mesi dalla scomparsa) e
Le iene
di
Quentin Tarantino
, che dal film di Lam ha tratto più di uno spunto.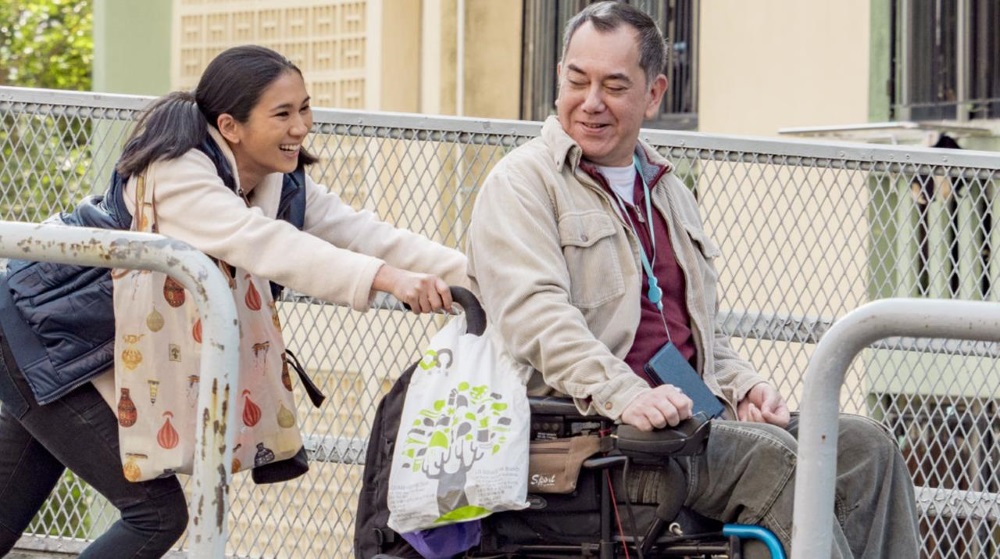 Anthony Wong
sarà il super ospite della ventunesima edizione del
Far East Film Festival
. Già presente nel 1999 alla primissima edizione del FEFF, protagonista di capolavori assoluti come
The Mission
di
Johnnie To
e
Infernal Affairs
di
Andrew Lau e Alan Mak
, ha interpretato qualunque ruolo e spaziato tra i generi, per una filmografia di tutto rispetto. Ritornerà a Udine per ritirare il Gelso d'Oro alla Carriera il 3 maggio, affiancando nella Hall of fame i nomi di altri giganti orientali fra cui
Jackie Chan, Joe Hisaishi, Feng Xiaogang e Brigitte Lin
.
La bellissima
Yao Chen
, diva da 80 milioni di follower (paragonata ad
Angelina Jolie
), grande attrice e instancabile attivista, salirà sul palco del
FEFF
a presentare il thriller sociale
Lost, Found
di
Lue Yue
(prodotto da
Feng Xiaogang
). Una vivida riflessione sui diritti civili e sulla condizione femminile nella Cina contemporanea.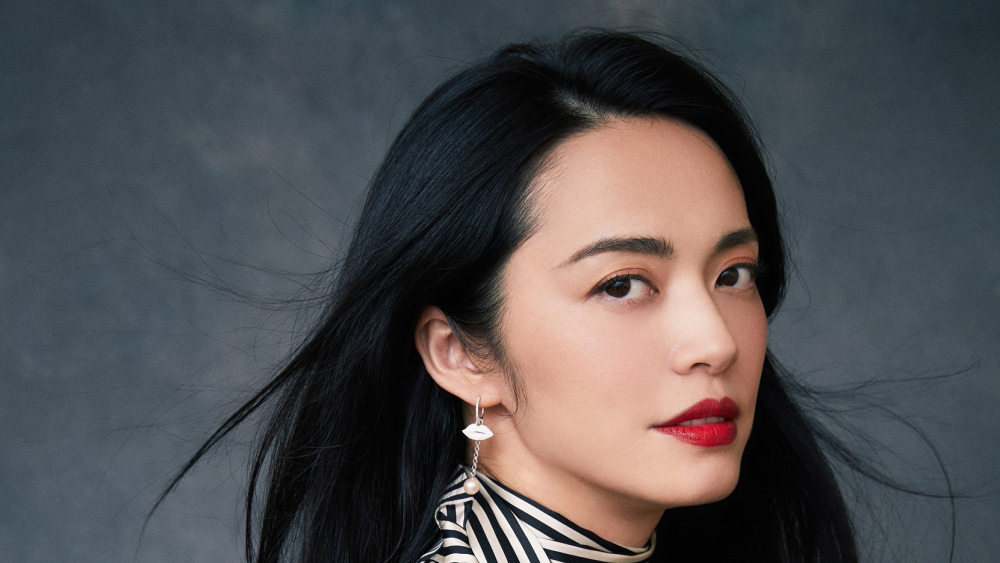 ---
LINE UP 2019 - Tutti i film in programma
CHINA (8)
HONG KONG (8)
Bodies at Rest, Renny HARLIN, cat-and-mouse action, Hong Kong 2019, Italian Premiere
A Home with a View, Herman YAU, weird-family black comedy, Hong Kong 2019, International Festival Premiere
Hotel Soul Good, YAN Pak-wing, offbeat ghost mayhem, Hong Kong 2018, European Premiere
Master Z: The Ip Man Legacy, YUEN Woo-ping, elegant martial arts film, Hong Kong 2018, European Festival Premiere
Missbehavior, PANG Ho-cheung, whirlwind cheeky romance comedy, Hong Kong 2019, European Premiere
Project Gutenberg, Felix CHONG, counterfeiting thriller, Hong Kong 2018, Italian Premiere
Still Human, Oliver CHAN, barrier-busting tearjerker drama, Hong Kong 2018, European Premiere
Three Husbands, Fruit CHAN, politically-charged sex drama, Hong Kong 2018, European Premiere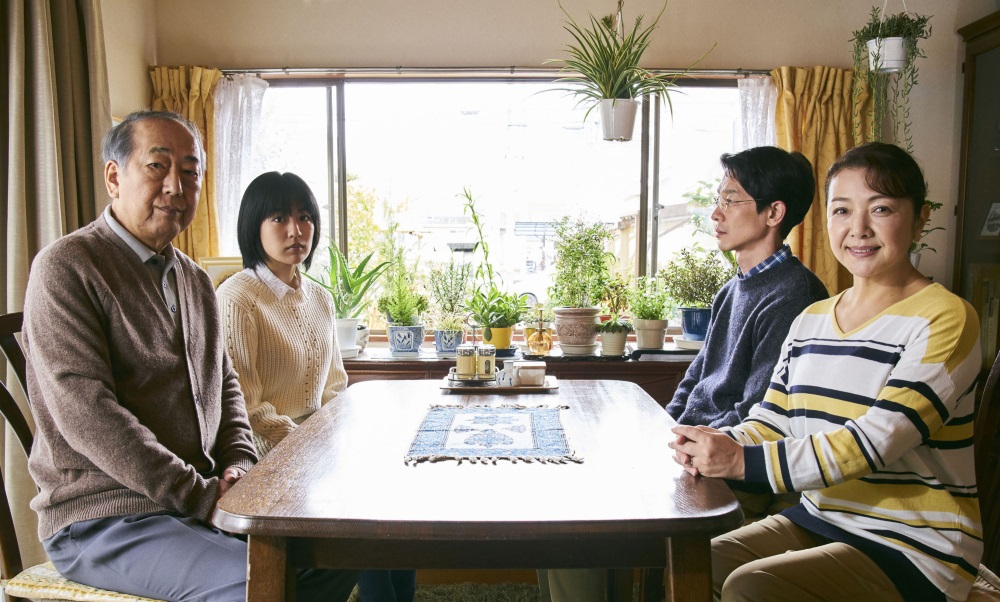 INDONESIA (1)
212 Warrior, Angga Dwimas SASONGKO, genuine Indonesian martial arts, Indonesia 2018, European Festival Premiere
JAPAN (9)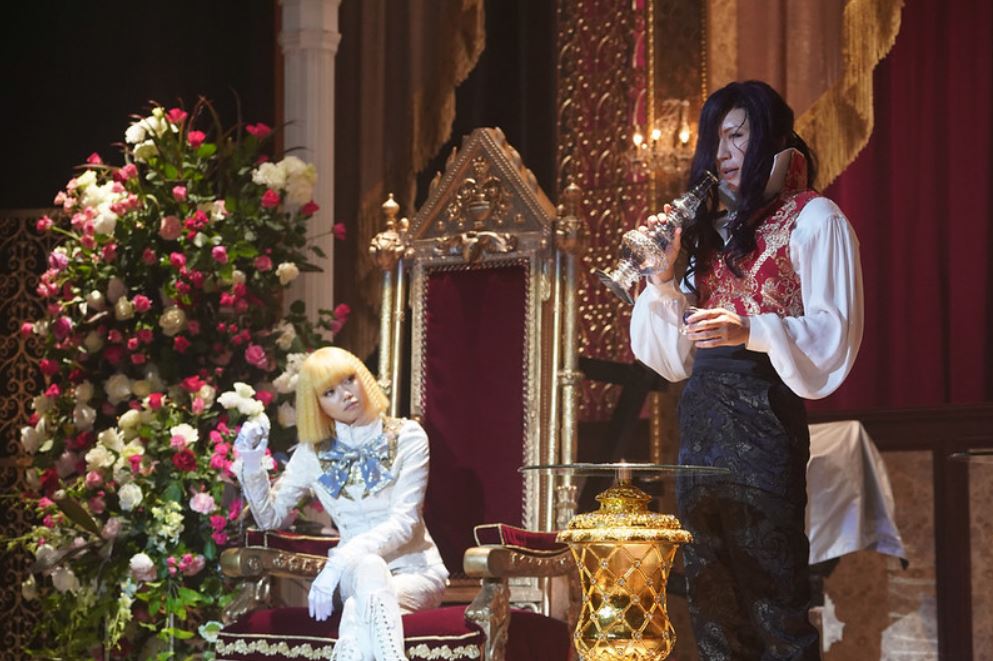 MALAYSIA (3)
Fly by Night, Zahir OMAR, tense action thriller, Malaysia 2018, European Premiere*
Motif, Nadiah HAMZAH, female-cop thriller, Malaysia 2019, World Premiere*
Two Sisters, James LEE, ghost and madness horror film, Malaysia 2019, International Premiere
THE PHILIPPINES (4)
Eerie, Mikhail RED, ghost-on-the-loose horror, The Philippines 2019, European Premiere
Heaven's Waiting, Dan VILLEGAS, supernatural romance, The Philippines 2018, International Premiere
Miss Granny, Joyce BERNAL, time-travel comedy with songs, The Philippines 2018, International Festival Premiere
Signal Rock, Chito ROÑO, bittersweet Neo-realistic dramedy, The Philippines 2018, European Premiere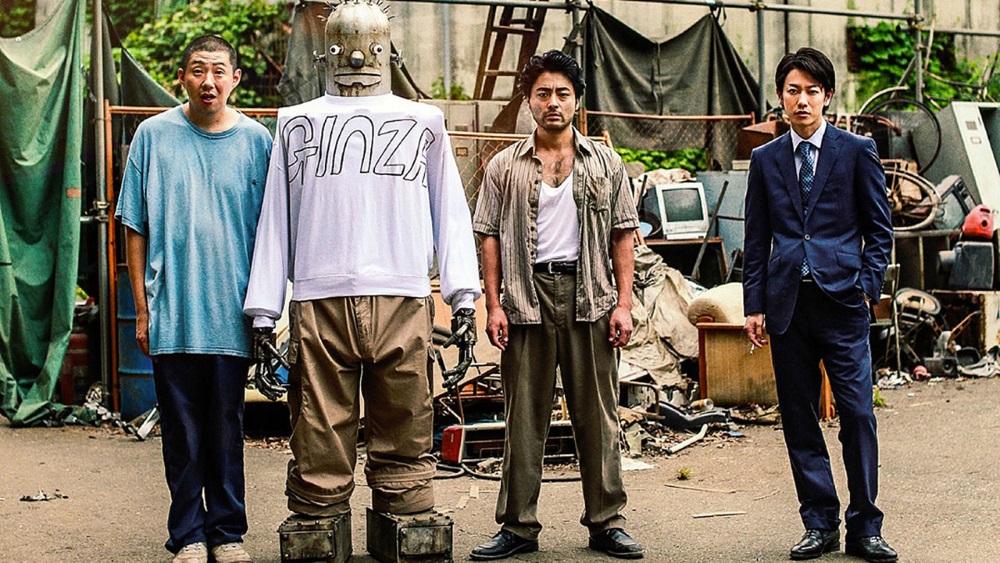 SOUTH KOREA (12)
SINGAPORE (1)
Konpaku, Remi M SALI, sex and the ghost, Singapore 2018, International Premiere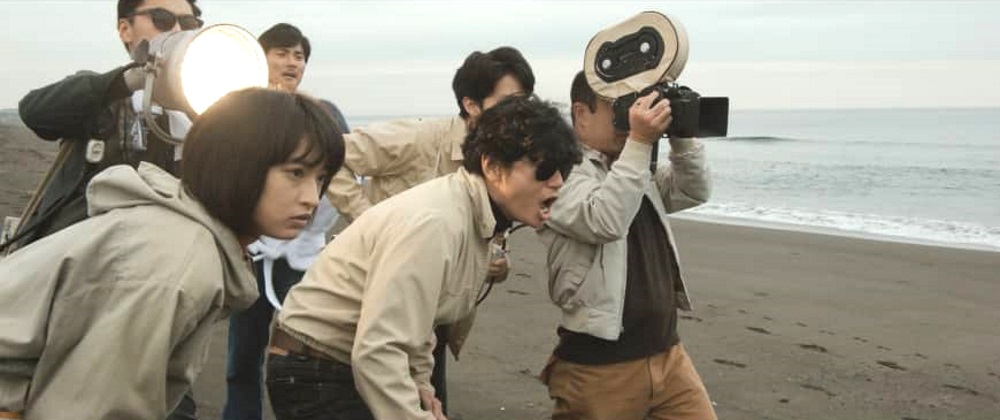 TAIWAN (3)
The Devil Fish, CHUANG David, jump-on-your-seat folkloric horror, Taiwan 2018, International Festival Premiere
More than Blue, Gavin LIN, star-crossed lovers story, Taiwan 2018, European Festival Premiere
The Scoundrels, HUNG Tzu-hsuan, buddy-buddy action noir, Taiwan 2018, European Premiere
THAILAND (2)
Krasue: Inhuman Kiss, Sittisiri MONGKOLSIRI, the curse of the flying head, Thailand 2019, International Premiere
Reside, Wisit SASANATIENG, ghost possession in the villa, Thailand 2018, International Festival Premiere
DOCUMENTARIES (4)
BNK48: Girls Don't Cry, THAMRONGRATTANARIT Nawapol, female pop group, Thailand 2018, Italian Premiere
Kampai! Sake Sisters, KONISHI Mirai, ladies and sake, Japan 2019, World Premiere
People's Republic of Desire, WU Hao, on-line dreams, China 2018, Italian Premiere
YI DAI YI LU - One Belt One Road, Pio D'EMILIA, the new Silk Rail road, Italy 2018, International Festival Premiere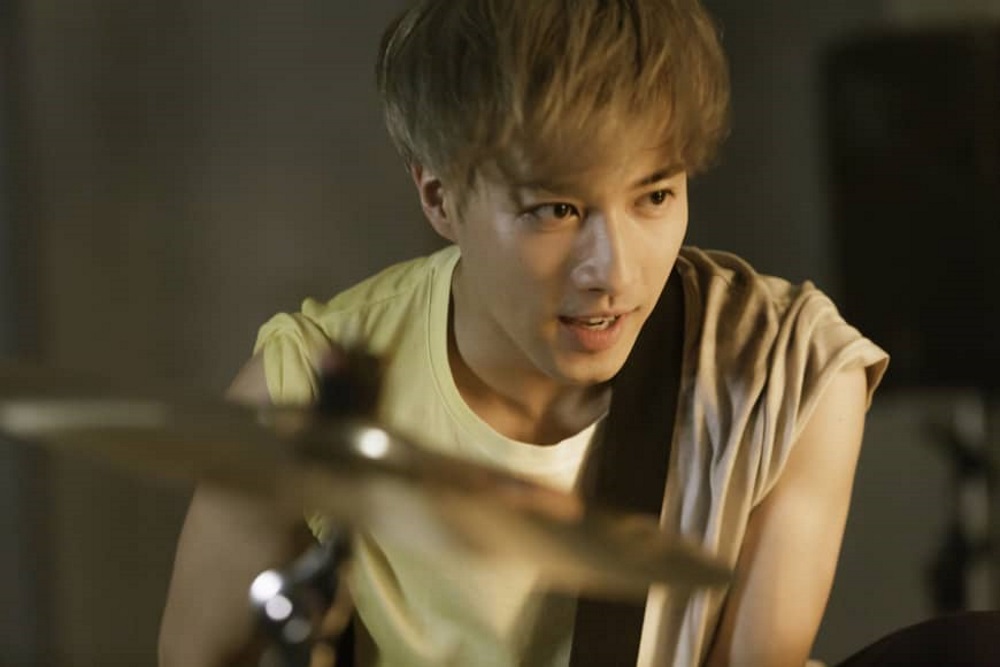 THE ODD COUPLES (4)
The World of Suzie Wong, Richard QUINE, USA 1960
My Name Ain't Suzie, Angie CHEN, Hong Kong 1985
City on Fire, Ringo LAM, Hong Kong 1987
Reservoir Dogs, Quentin TARANTINO, USA 1992
100 YEARS OF KOREAN CINEMA:
I CHOOSE EVIL – LAWBREAKERS UNDER THE MILITARY DICTATORSHIP (8)
Black Hair, LEE Man-hee, gangsters&prostitutes, South Korea 1964
The Body Confession, JO Keung-ha, melodrama, South Korea 1964
A Day Off, LEE Man-hee, youth drama, South Korea 1968
The Last Witness, LEE Doo-yong, political detective story, South Korea 1980
Lovers in Woomukbaemi, JANG Sun-woo, extramarital affair story, South Korea 1990
Promise of the Flesh, KIM Ki-young, memory melodrama, South Korea 1975
Jagko, IM Kwon-taek, drama on the wave of memory, South Korea 1980
Ticket, IM Kwon-taek, hard life for 5 women, South Korea 1986

INFO SCREENING (4)
A First Farewell, Lina WANG, Uyghur village story, China 2018, Italian Premiere
Ten Years Japan, HAYAKAWA Chie, KINOSHITA Yusuke, TSUNO Megumi, FUJIMURA Akiyo, ISHIKAWA Kei, Japan 2018, Italian Premiere
Ten Years Taiwan, CILANGASAN Lekal Sumi, Rina B.TSOU, LU Po-shun, HSIEH Pei-ju, LAU Kek Huat, Taiwan 2018, European Premiere
Ten Years Thailand, Aditya ASSARAT, Wisit SASANATIENG, Chulayarnon SIRIPHOL, Apichatpong WEERASETHAKUL, Thailand 2018, Italian Premiere
Korean Independent Films Sidebar (3)
Coffee Noir: Black Brown, CHANG Hyun-sang, action-comedy-noir, South Korea 2017, European Premiere
Passing Summer, CHO Sung-kyu, romance comedy, South Korea 2018, International Premiere
Saem, HWANG Kyu-il, dramedy, South Korea 2018, International Premiere
RESTORED CLASSICS (2)
A Speck in the Water, Ishmael BERNAL, drama, The Philippines 1976 - 2018, European Premiere Restored Film
The Wheel of Life, King HU, LI Hsing, PAI Ching-jui, drama-romance, Taiwan 1983 - 2019, World Premiere Restored Film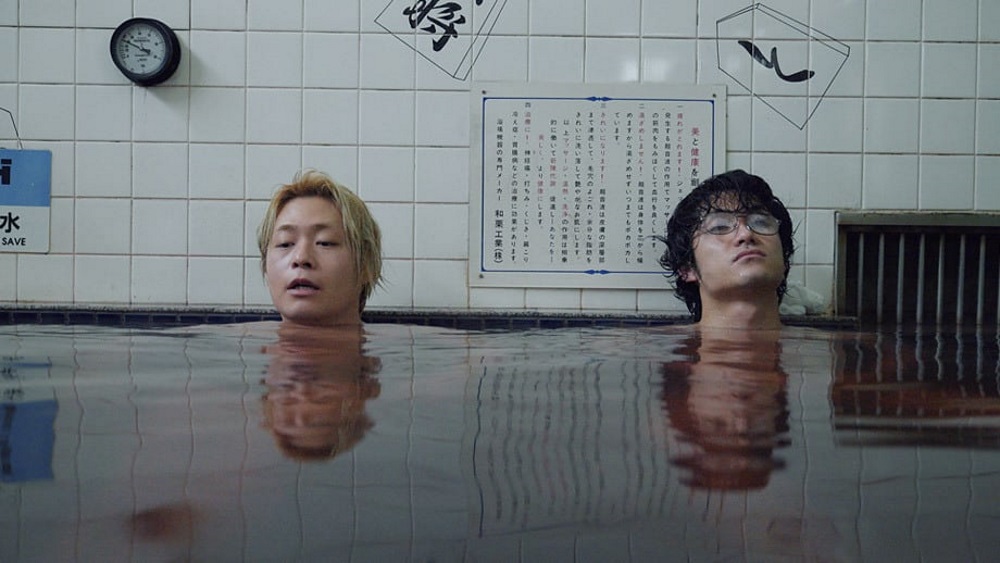 Fonte consultata:
Sito web ufficiale Far East Film Festival